Post by Entendance on Mar 11, 2017 6:51:56 GMT -5
No room for anti-Americanism at Fred & Entendance Beach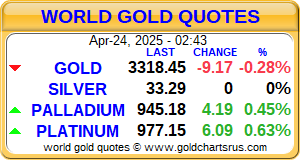 Asinus stramen mavult quam aurum. Heraclitus
(The donkey prefers straw to gold)
***John Exter's Inverse Pyramid
"...The Deep State looters are mono-maniacally focused on regularly smashing precious metals prices for two primary reasons:
1) It provides them with a vast, recurring, no-lose, totally-illegal-but-never-prosecuted profit source; and,
2) it is an extremely effective way for them to scare everyday citizens away from metals, which is a key DS objective.
If the people ever figure out, en masse, that they would greatly benefit by transferring their money into physical precious metals, as opposed to keeping it in digital bank accounts that can be seized at any time and under any pretext, the Deep State's looting opportunity will be reduced.
The Deep State works 60x60x24x365, or every second of every day to prevent the people from having that "Aha Moment" of personal financial clarity and sanity.
If the people fully understood how resilient precious metals prices have been despite the constant, multi-year, 24 hour per day, criminal, full-spectrum Deep State manipulation campaign, they would gain a new-found respect for precious metals as assets. Greed-fueled frauds always collapse in time, and when the precious metals price manipulation fraud fails, gold, silver and platinum's reflexive revaluation will almost certainly be historic.
The Deep State agenda is to eliminate cash as soon as possible and force the people's money to become nothing but electrons housed in digital currency prisons euphemistically called banks. Next, they will deactivate the precious metals dealers' bank accounts, making it extremely difficult for citizens who have not already done so to acquire precious metals. This action will be taken under the totally dishonest pretext of combating drugs, crime, terrorism and other fake, so-called dreaded threats. When people get wind that this is coming, a precious metals buying stampede will break out, much the same way that the ammunition buying frenzy developed when rumors spread that Obama was going to sharply control, turbo-tax or even prohibit bullet sales. Time and time again throughout history, people have exhibited a passionate desire to buy the things they expect will be taken away from them. When the precious metals buying stampede is triggered, people throughout the west will learn in a hurry that the quantity of physical precious metals actually available to them is extremely limited and quickly vanishing. Supplies will completely disappear in a day or two, if not before, just as ammunition disappeared from the shelves, nationwide, during that buying explosion..." -Stewart Dougherty here
◾Own physical gold and silver bars and coins. No ETFs, no paper gold or silver.
◾Own your own bars or coins and don't own a share in a co-owned total stock of gold or silver.
◾Store the metals in ultra-secure vaults outside the banking system.
◾Store the majority of your metals outside your country of residence, in a safe jurisdiction with a long history of rule of law and real democracy.
◾Only store metals at home that you can afford to lose. You might have a safe hiding place but that is not enough. Burglars will threaten your husband, wife or children.
◾Only buy gold from first class gold refiners with LBMA approval. In recent days Comex have suspended registration of Elemetal Refiners in the US (formerly NTR metals) due to a federal probe into smuggling of $ billions of illegally mined gold. LBMA has also taken them off their approved list. Elemetal is a major US refiner but their credentials might be questionable.
◾The 4 biggest Swiss refiners have been in business between 50 and 150 years. They produce 60-70% of all the gold bars in the world. They also have a reputation for producing the highest quality gold bars in the world.
◾There is a lot of fake gold produced in the world which looks like perfect bars or coins from reputable refiners. I have myself seen perfect gold bars made in China. But inside there was tungsten. As the gold price goes up, there will be more fake gold. That is why it is critical to buy through reputable companies that buy freshly minted gold from Swiss refiners.
◾Eliminate counterparty risk. Investors must have direct ownership of the bars or coins and not have a subaccount of another company. Investors must have direct access to the vault without the approval of a third party.
◾The metals must be insured for all risks by a major international insurer.
◾Do not self-store with a vault. In some vaults, it is possible for individual investors to do self-storage. This is a false economy. Deal with a company that can provide instant liquidity. If gold or silver are taken out of the LBMA chain of integrity, most major banks or gold dealers will not take the metals back. For small quantities, it might be possible but for bigger quantities, it could be impossible to sell the gold or silver. When you self-store, liquidity can be a major problem.
◾Do not store gold with any bank. This includes private safe deposit boxes in the bank. In the case of a bank failure or extended bank holiday, you might not get access to your gold for a very long time. There are also many cases of governments opening bank safe deposit boxes.
◾Finally, the most important advice I can give investors is to choose a company that has a long track record of stability and reliability. Even more important that the management or owners of the company have an impeccable record over a long time. Whenever I go into business with a company, I always base it on the individuals in charge. They are your partners and their history and track record is more important than all other criteria. Obviously, the business must also produce good products or services and be financially sound.

War or no war, gold and silver have finished the correction down since the 2011 peak and are now on their way to new highs well above the previous peaks. Gold should attain $10,000 and silver $500, at least, in today's prices. But since hyperinflation is very likely, the actual prices could be multiples of those levels. Shorter term, the metals seem to be in a hurry and gold should reach $1,360 relatively quickly as I have indicated lately.

I have stressed many times that gold and silver should not be seen as investments but as the most important wealth preservation asset anyone can ever hold. Throughout history, during all periods of crisis, whether it is an economic crisis like hyperinflation or geopolitical like war, gold and silver have always been the best insurance. The coming period is unlikely to be an exception to that rule."
-Egon von Greyerz here



E. on twitter Apr 11, 2015-Mar 8, 2017: Quote Of The Day
Esiste un modo veloce per farli annaspare,
come a Milano nel 1848 con il boicottaggio del tabacco austriaco:
oro e argento, da acquistare e tenere fisicamente fuori dal loro sistema bancario. E.
The Slave Mentality explained here
***Italia
***Hot financial news that could affect you
***How to safely protect your life, your liberty and your assets
*** Reckoning
Che Notti! Music at E. Beach